About Tony & Suzanne Marriott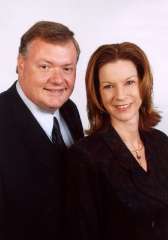 Tony & Suzanne are highly experienced and committed real estate professionals.
They have long been market leaders in the Greater Scottsdale and Phoenix Metropolitan area due to their commitment to serving their clients and their use of technology to meet the needs of today's home buyers and sellers.
Their website is a top consumer resource for people either relocating to the Valley of the Sun or moving to a new home within the area.
A full biography and list of Suzanne's qualifications is on
Suzanne Marriott's Profile page
.




This website is designed to provide you with a wealth of current, revelent real estate informtaion. If you don't find the information you are seeking - feel free to email or call us and we will get if for you. The consultation is completely free.